WELCOME TO OUT ART GALLERY
Sagep Editori
oltre l'immagine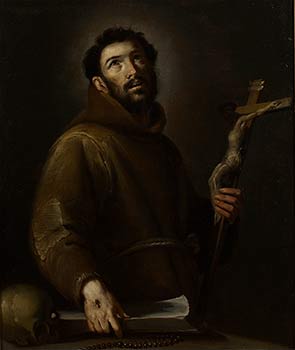 OUR STORY
MONK'S ART GALLERY

The Pinacoteca is a collection of the highest level, composed of paintings of sacred art kept in the Church and in the Cappuccino Convent of Voltaggio on the border between Liguria and Piedmont. Works ranging from the 15th to the 18th century by Ligurian, Piedmontese and Lombard authors such as Luca Cambiaso, Domenico Fiasella, Sinibaldo Scorza, Bernardo Strozzi, Agostino Bombelli, Paolo Pagani.
INDIVIDUAL VISITS: FROM 7 JULY TILL 29 SEPTEMBER
Sunday end Holidays 15.30-18.30 Free admission
GUIDED TOURS: BY RESERVATION FOR GROUPS FROM APRIL TO OCTOBER
(min.10 visitors, contribution of € 5 per person in support of the association activity)
THE AUTHORS
ART GALLERY

The collection with more than 200 paintings was transferred from the Convent of St. Catherine of Genoa to the Capuchins' Monastery of Voltaggio during the late nineteenth century by Father Pietro Repetto.